Welcome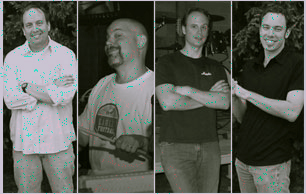 Blending styles from blues to rock to country to jazz nine mile road offers their own version of music steeped in American traditions. Craig Barber's songwriting is brought to life by experienced musicians creating a style uniquely familiar.
Craig Barber, vocals, guitar, keyboard
Stephen Sliwinski, drums
Eric Kirchstein, guitar
Joe Levitin, bass guitar, vocals
It's Been A While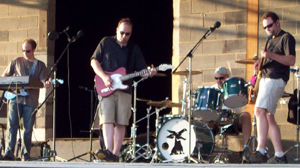 The guys are back to rehearsing and hope to be playing out again this summer. Please keep an eye out for us on this site and on our
Facebook page
. In the meantime, find our original music at these links below:
Tweets by @nmr_band
Mailing List
Recent Updates
New Material
The guys are back at work on new songs as well as polishing old standards. The band hopes to have new music recorded and publicly available sometime later this year.
Buy The Music
Currently, Nights Like This is still available for purchase or download from many online sources.